Deep Sea Fishing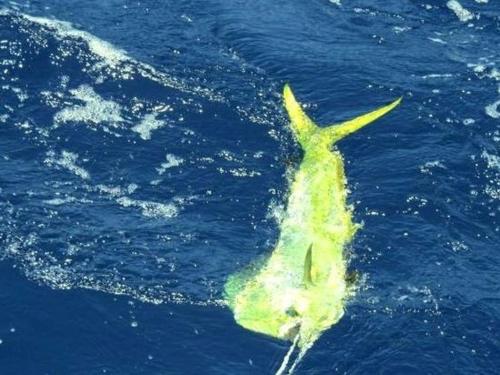 Deep sea fishing, also known as sport fishing, can be a real thrill for many fishermen and women, and what better way to spend a day on vacation than out on the water, seeking out some of the best deep sea fishing sites. If this sounds like something you and your party would enjoy, you are in for a treat, as the Exuma waters have some of the best deep sea fishing catches where the water drops off.
Common Catches
While you are out on the water, depending on the site you are visiting, you can expect to catch some of the following types of fish:
· Mahi Mahi
· Wahoo
· Tuna
· King Fish
· Marlin
And more!
If you are a big game fisherman, you will thoroughly enjoy the thrill of sport fishing with any of Exuma's local captained charters.
Charters
Local guides are the best way to ensure you are visiting the best sites during your deep sea fishing expedition. The waters are rich in fish species and these experts will know the best locations to take you to on any given day.
Many tour operators provide tackle and gear, light tackle for beginners, soft drinks, and a memorable time on your excursion.
Depending on the type of fish, some may be catch-and-release. Others, however, can be taken back with you, and arrangements made for you to cook them up for your next fresh meal.
Exuma Cays Adventures
http://www.exumacaysadventures.com/ourtours.html
Fish Rowe Charters
http://www.fishrowecharters.com/
Starfish Adventures
http://www.starfishexuma.com/