Crystal clear aquamarine waters. Isolated cays and beaches stretching for miles. Breathtaking coral reefs teeming with marine life. Friendly Bahamians welcoming you to your own island getaway. Welcome to the Exuma Chain of islands, part of the Bahamas Family Islands.
The Exumas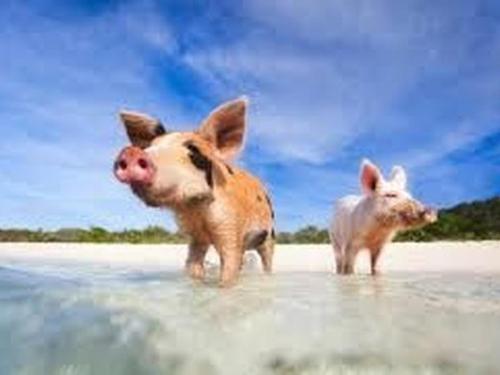 Located south of Nassau, the Exuma chain of islands stretch across the Tropic of Cancer and the warm aquamarine waters of the Caribbean. With over 365 islands in the Exuma chain, there is a cay to explore every day of the year. Each cay has its own unique character. Some are small with secluded beaches and a few trees, others are rocky and rise up to spectacular cliffs, and others offer roller green hills.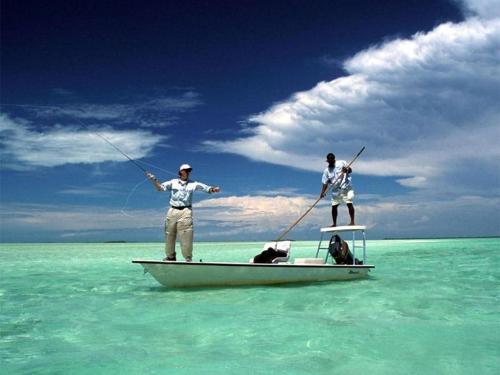 Great Exuma is the largest island in the Exuma chain and it is connected to its neighbor Little Exuma by a bridge. Great Exuma is a tropical paradise with gently rolling hills, breathtaking ocean views, unforgettable beaches and secluded coves. Weather in the Exumas makes it an ideal vacation destination. The heat of the summer sun is tempered by a gentle breeze that blows off the Atlantic Ocean. Winter on Exuma is perfect with an average temperature of 80 degrees Fahrenheit that warms the surrounding ocean.
Traveling to Great Exuma is easy and convenient with daily flights from Miami, Ft. Lauderdale, Atlanta, Toronto and Nassau to Great Exuma International Airport. If you arrive by boat, Elizabeth Harbour in Georgetown is a popular mooring spot.
Getting to Great Exuma
Getting to Great Exuma is Easy!
Latitude: 23.500 N
Longitude: 75.767 W
Local Airport: Georgetown International Airport (GGT)
You can connect to Exuma with a direct flight from Miami, Florida; Ft. Lauderdale, Florida, Atlanta Georgia, Toronto, Ontario; or via Nassau, Bahamas. Exuma International Airport has the airport code GGT. If you would like to visit us here at Palm Bay Beach Club and experience the beauty of Palm Bay and Great Exuma, we would be happy to assist with arrangements for accommodations and flights for a private tour of our property. Incentives are offered to visitors that decide to purchase within the Palm Bay Beach Club development.
Once you arrive in Exuma, our villas are located just seven miles away from the airport. Taxi transfers or car rentals can be arranged.