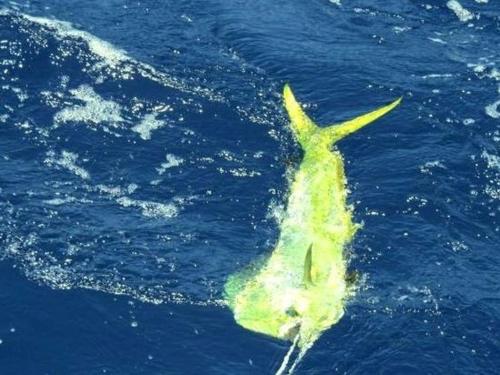 The Exuma Sound to Long Island and beyond are rich in large fish species, perfect for sport fishing or just landing a fresh meal.

Seek mahi mahi (dorado), wahoo and tuna where the islands drop off to the depths.
Big game fishermen will enjoy the battle with any of our local captained charters.
Local guides will take you where the action is and help you land a catch worth remembering.