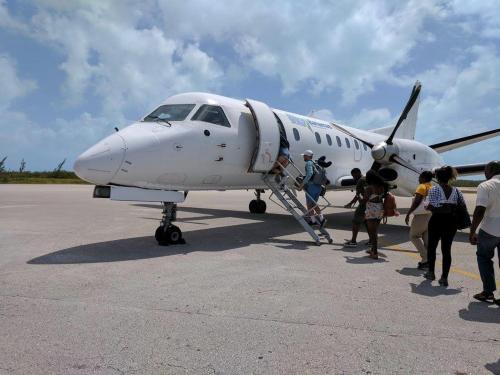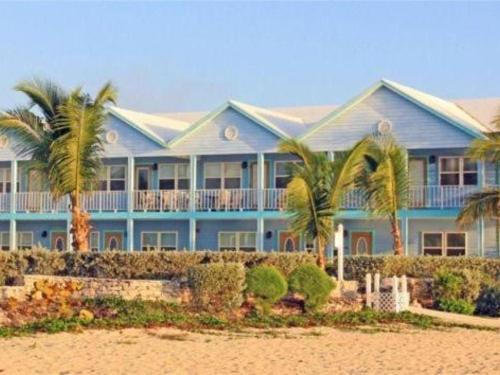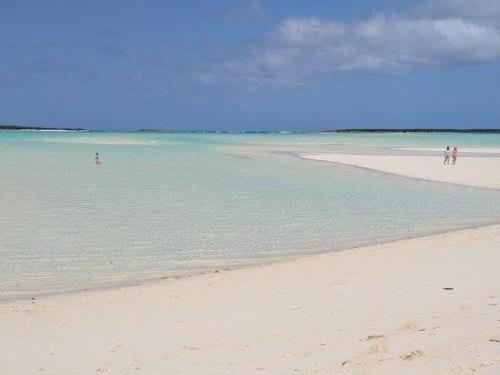 The beaches in Exuma are by far, like nothing else you have ever seen before. We used to think Cuba had the most breathtaking beaches, until we came to Exuma. Absolutely stunning. White sand, beautiful sand bars, crystal clear, turquoise water as far as the eye can see. It's no wonder that so many things are filmed here… Pirates of the Caribbean, Kesha and Pitbull's 'Timber' music video, etc. I encourage everyone to check out these sites, as they will blow you away.
The food. What can I say about the food. I would recommend that travelers pack an extra suit case of dry food, just to save a little money. Keep in mind that the currency accepted is USD, and many of the resorts are not all inclusive. However, we found the food to be delicious. Traditional Bahamian dishes are served on many of the tours as well as in the restaurants, and it is to die for! My favorites by the end of our trip were the Bahamian 'mac and cheese', 'grouper fingers' and conch.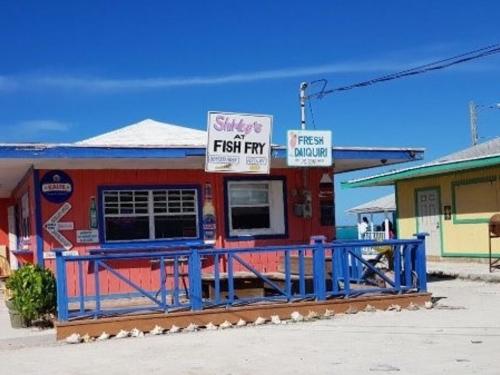 If you like to travel off the beaten path and try new foods and drinks, the 'Fish Fry' is a fun and interesting place to visit. With shacks lined up serving traditional Bahamian dishes, live music, great drinks, dancing and a fun place to hang out, I would recommend spending an evening here. If you go during the daylight, check out the water being the shacks and have a look at the endless amount of conch shells that have been farmed for food. It is quite a site to see!
The drinks. The drinks in Exuma were much like those on other tropical islands, with the added bonus that the restaurants and bars pour drinks very generously. If you are used to a single shot in your cocktail, you can expect your drink to taste more like a double, if not a triple. Be sure to ask your server to tone it down a notch if you are not up for a wild night! But in all honesty, who can complain about more booze in their drink?! Ok, moving on…..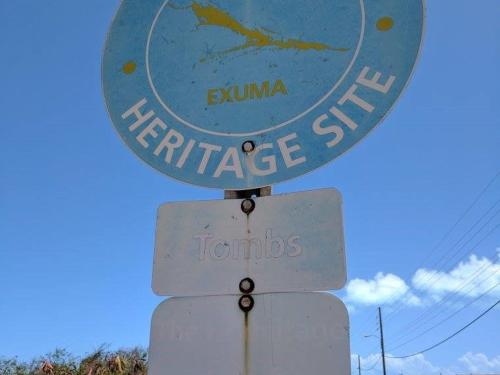 The history. Exuma, and Little Exuma for that matter, have a lot of history! Without getting too much into detail, I just want to say that Little Exuma is a really neat place to visit if you enjoy tombs, old land marks, and other really interesting history. Also, on Exuma island itself, you will find an old, run down and abandoned prison with a monument in front, displaying a beautiful story of one man who changed so many lives.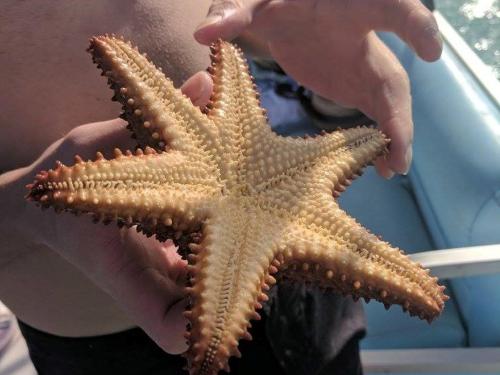 The excursions. Well, Exuma does have some similar excursions to other tropical islands however, it has some very unique ones as well. And, of those that are similar, I have to say, experiencing them in Exuma felt so much different than the commercialized ones in say Mexico. Starfish beach for example. You can swim out (or walk out) as far as the eye can see and find a vast amount of starfish in the sand. We even came across a six-armed starfish. How cool is that? Don't be surprised if you stumble upon some sea cucumber or sea turtles as well. The Exuma water is so beautiful, its not surprising to find so much vibrancy in it.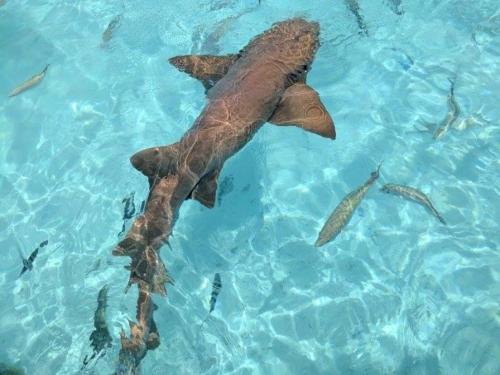 If I were to recommend a tour to others considering Exuma, I would recommend the 4 C's Tour. We did the full day trip and saw so many cool things. An island that inhabits a specific kind of iguana that can only be found there, numerous cays owned by the rich and famous, gorgeous sand bars, sunken drug planes, swimming with nurse sharks, traditional Bahamian buffet lunch, and of course, swimming with the famous pigs. There is no other excursion that I have ever been on that could top this one. It is worth a trip to Exuma all on its own!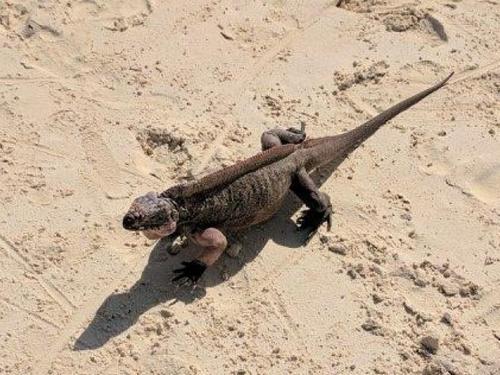 Another really impressive place to visit it stocking island. The Chat N' Chill beach bar has lots to do including swimming with wild sting rays, playing beach volleyball, etc. Definitely worth a full day or half day trip!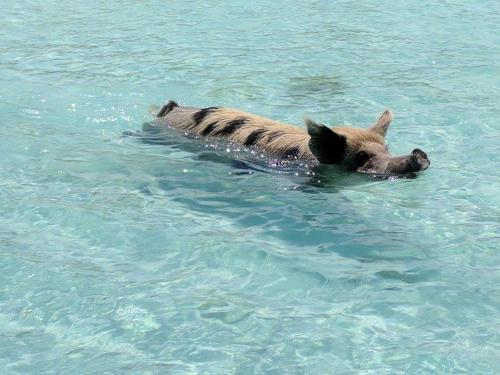 I could go on and on and on, but this 'tribute to Exuma' would become a novel. One thing I would like to touch on for readers of my experience is how safe Exuma feels. I never once felt at risk or out of my comfort zone. We would walk down the roads at night, explore beaten trails and paths, wander where tourists don't typically wander, and never felt as though I were in any danger. Tourists are treated extremely well in Exuma, and it shows.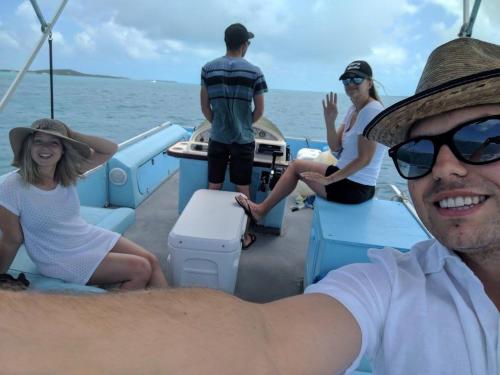 If you are considering a new tropical place to visit, and enjoy visiting places that are not commercialized, are peaceful, and definitely have that 'island time' feel, I would highly recommend Exuma for your next destination. Yes, it has some aspects that you will find elsewhere, but the experience of Exuma trumps all other tropical places I have visited thus far, and I can't wait to return. Thank goodness I have a girlfriend as spontaneous as me, and that we went on this vacation together with our husbands! I wouldn't trade these memories and experiences for any other.
Bye for now, folks!