A Superb Investment Opportunity on Great Exuma
The real estate industry in the Bahamas's family islands is once again booming. At the Palm Bay Beach Club you have the opportunity to invest in prime oceanfront vacation property on a unspoiled island. The Palm Bay Beach Club opens up a world of possibilities.
Imagine…The pleasure of owning your own get-away home on a tropical island paradise and investing in vacation lifestyles.
The properties and their lots are sold as freehold, clear title
Completed turn key units situated in the resort
Imagine…the comfort of your own island getaway
Imagine…investing in the Caribbean vacation lifestyle
Imagine…joining the Palm Bay Beach Club
Villas & Cottages at Palm Bay Beach Club are sold to individual investors who may use their unit as a vacation home whenever they like. When they're not using their unit, owners have the option of placing it into an organized rental program. Rental revenue, which is shared with the operator, helps defray the owner's expenses. Owners who choose to participate in the rental program can receive income from its rental to help defray ownership costs, there is no promise and should be no expectations of income.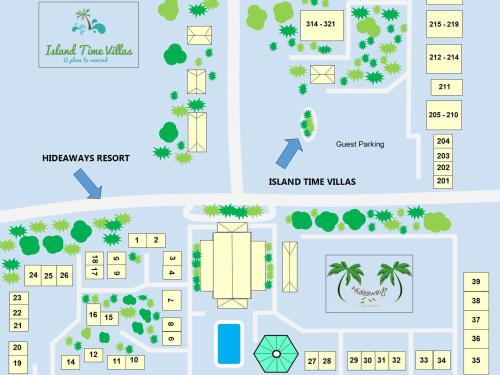 Palm Bay Beach Club Beachside offers cottages and villas nestled along the shoreline and around a freshwater pool. Each one-of-a-kind unit combines privacy with convenient access to all of our onsite amenities. Premium hotel-style services make for a relaxed, indulgent vacation.
Palm Bay Beach Club Hillside rentals feature greater seclusion at affordable weekly rates. These privately owned, individually decorated units feature tropical garden patios or views over Elizabeth Harbor. Pre-arrival services ensure you are greeted by a lovingly maintained home, which becomes your private retreat for the duration of your stay.
Beach Front and Hillside Villas & Cottages are both part of the Palm Bay Beach Club and include access to an inviting pool, beach lounges, towel service, water sports equipment, games and fitness rooms, restaurant, and more.
Whether you're seeking full-service luxury or a more self-guided experience, let our sales team assist you in selecting the perfect vacation property and assembling all the elements of your dream of owning a piece of paradise.